Are gender biases holding women back in the aviation industry?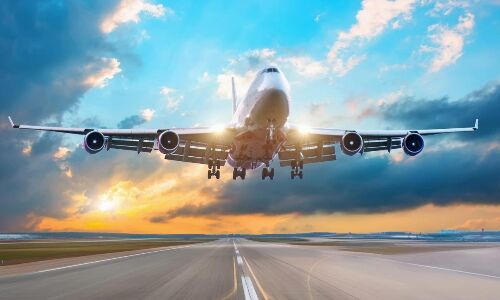 Aviation is striving to achieve gender balance in the sector, however, the industry is aware that more work needs to be done to encourage balance in technical fields such as engineering and crew. There is still work to be done to encourage young women to join technical fields and men to join frontline staff.
The International Aviation Women's Association exists to promote air travel as a career choice for women and support their advancement in the industry.
Both Air India and Vistara Airlines in India have started offering special services to female passengers to ensure they are not harassed. The services, which include a female-only row of seats or no middle seat for female passengers, have proven popular among customers and are not charged for.
Airbus promotes gender equality through a number of programs aimed at inspiring women and girls to get involved in aviation. ICAO supported the "Dreams Soar" project, which saw the first-ever Afghan-American female pilot, Shaesta Waiz, fly around the world to encourage more young women to become pilots.
A global study on gender diversity in the aviation and aerospace industry has been released by the International Association of Aviation Women (IAWA), known as the soaring glass ceiling report. Seven organizations have joined forces to respond to a widely held view that aviation and aerospace lag behind other sectors of the economy when it comes to the advancement of women. When considering jobs, for example, the study found that only 6% of professional pilots, 26% of air traffic controllers, 18% of flight dispatchers and 9% of aerospace engineers are women.
According to numerous studies, a diverse workforce signals an attractive work environment for talent, competent management for investors, and encourages the exchange of diverse ideas helping organizations foster innovation and gain an edge. competitive.
25by2025 is an IATA initiative that emerged to raise awareness of the need to improve the representation of women in the aviation industry. This voluntary initiative is a first step in making the aviation industry more gender balanced. With many airlines and industry partners already committing to 25by2025, we are leading the way for an industry that recognizes female talent and creates opportunities for women in which they can thrive.
Men dominate the upper ranks of aviation companies. According to IATA, only 3% of CEOs of the top 100 airline groups are women, and women make up only 5% of pilots and 10% of engineers.
According to the International Air Transport Association (IATA), which represents 290 airlines, the proportion of women in C-level positions in the industry is only 3%. For some companies, it's a matter of regulatory compliance or corporate social responsibility; others see it as a key source of competitive advantage. The aviation sector, however, continues to have one of the worst gender balances. The lack of women is particularly evident at the management level. The number of women in leadership positions is growing, but at the current rate of change – one percentage point per year between 2017 and 2020 – it will take until 2056 before the airline industry achieves gender parity in the world. board level.
Some of the major barriers facing female aspiring leaders include biases as well as assumptions about women's interests and abilities. Gender stereotypes also have a major impact on women's career progression. For example, attentiveness and empathy are usually described as feminine traits, while competition, confidence, and assertiveness are often considered masculine traits. When female leaders present some of these, they are often criticized or frowned upon.
The aviation industry in India has seen a steady growth of 16% over the past decade. At this rate, Goldman Sachs predicts that India should be the third largest in the world. To continue its growth trajectory, the industry must adapt quickly to growing labor demands and continue to harness the potential and provide opportunities for women in aviation. Women have been deeply involved in various departments in the field, whether in the airline management as senior executives, from the cockpit, from the engineering and maintenance hangars or from behind the scenes at various airports and offices; make operations efficient and transparent.
The global aviation industry has a real opportunity to put inclusion at the heart of the post Covid-19 restart – an exciting time of change as airlines become more motivated to attract and retain talent and customers throughout our next chapter of recovery and growth.