Ferrovial Vertiports bolsters its global leadership team with two aviation industry leaders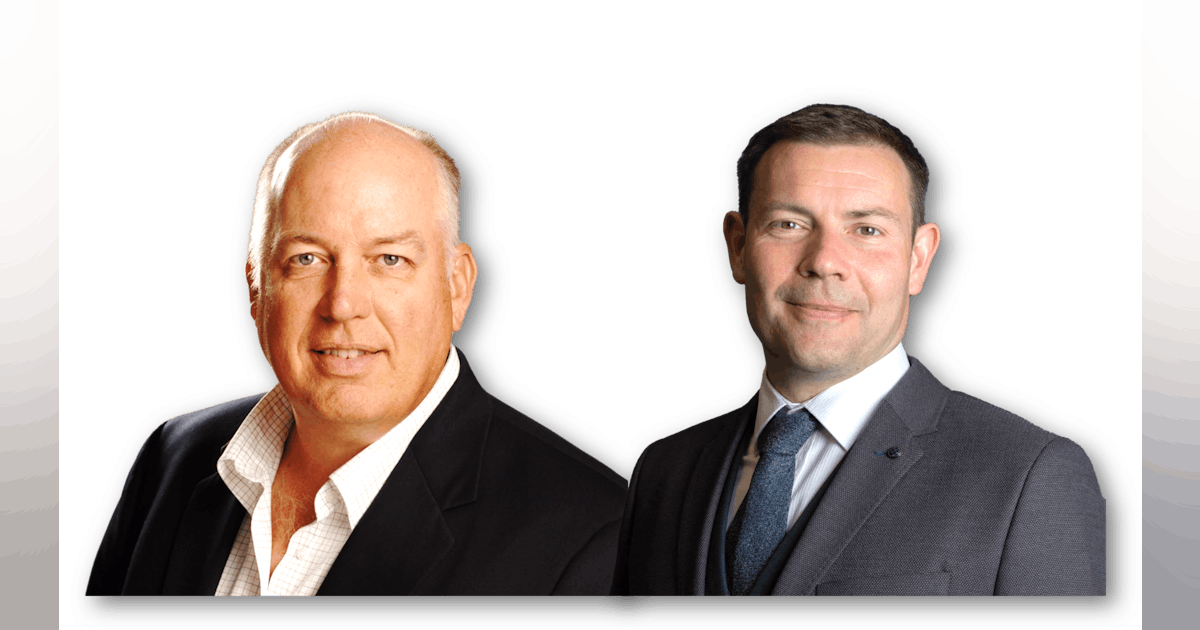 Ferrovial, Vertiports, a subsidiary of the world's leading infrastructure operator Ferrovial, has announced the appointment of two experienced aviation leaders – Bob Montgomery as Senior Vice President, Head of Business Development, and Brad Miller as Director CEO of Vertiports – UK and EMEA – to help lead the development of a network of zero-carbon vertiports across the US and parts of Europe.
"Ferrovial Vertiports has put together a strong management team – drawing on Ferrovial's vast experience in building and managing airports while attracting top talent from outside to bolster our industry knowledge – to play a key role in developing the infrastructure needed to launch the eVTOL industry," said Luke Bugeja, CEO of Ferrovial Airports, which includes the Veriports business group. "Bob and Brad's additions are significant advances in our mission to help the industry provide this high-speed, affordable, zero-emissions travel to millions of people."
Vertiports are essential infrastructure for landing, charging and taking off with passengers and cargo from eVOTL aircraft. These intermodal centers, integrated into the city and adapted to the surrounding environment, reduce the noise impact, allow zero operating emissions and improve energy efficiency thanks to an innovative design. Ferrovial, which has over 20 years of experience in investing, developing and managing 33 airports around the world, envisions its vertiports to set the standard for an enjoyable and environmentally friendly experience, by taking advantage of sunlight and natural elements, as well as green building practices, to reduce the environmental and noise impact of the facilities.
Bob Montgomery joins as Business Development Manager
Montgomery joins the company from Southwest Airlines where he held various leadership positions for more than 43 years, most recently as a senior consultant. He served as a longtime Vice President of Airport Affairs until the end of 2018, responsible for the acquisition and development of all Southwests facilities nationwide. He also served on the oversight committee of the Cooperative Airport Research Program (ACRP) at the request of the US Secretary of Transportation.
As Business Development Manager, he will lead the identification of new business opportunities for Ferrovial Vertiports, including securing sites, negotiating leases and supporting the development of associated infrastructure with the aim of developing a series of vertiport networks. across the United States. Montgomery will also work with eVTOL manufacturers and operators and other potential customers, to ensure that each site-specific location meets their respective needs and will develop strategic partnerships to ensure the success of Vertiports initiatives. He will be based at the company's headquarters in Irving, Texas.
"Bob Montgomery brings unparalleled experience and in-depth knowledge of one of the most competitive aviation markets in the world. His insight and industry knowledge will be instrumental in building our vertiport networks to benefit communities. communities and the environment. We are delighted to have him on the team," said Kevin Cox, CEO of Ferrovial Vertiports.
Brad Miller joins as Managing Director, UK and EMEA
Miller joins Ferrovial Vertiports from Manchester Airports Group (MAG), with nearly three decades of experience in airport operations and construction. In his role as Managing Director of Vertiports, Miller will oversee the development, operational readiness and regular operations of the company's planned vertiport networks in the UK and Spain.
At Manchester Airports Group, Miller most recently served as Group Transformation Director, where he was responsible for leading a company-wide cultural change program. Previously, he was managing director of the group's e-commerce business, focusing on non-aeronautical revenue and new products, held chief operating officer positions at London Stansted and Manchester airports, and was responsible Group-wide construction and major projects. As MAG's Chief of Staff, Miller brought together key support functions related to MAG's people, assets, technology and business partners to improve cohesively and operate more efficiently. He will be based at the company's UK office.
"We are delighted to add to our management team someone with Brad's impressive credentials. He will oversee the development of two previously announced vertiport networks in the UK and Spain as well as others that are in the planning stages. and discussion," said Cox. "These groundbreaking projects will help launch our vehicular vertiport networks that will forever change urban transportation for the better, and the team at Ferrovial is proud to play a key role throughout of this transformation.