KT-1 Trainer Jet Collision A "wake-up call" for the aviation industry; Why do in-flight accidents happen? Are they avoidable?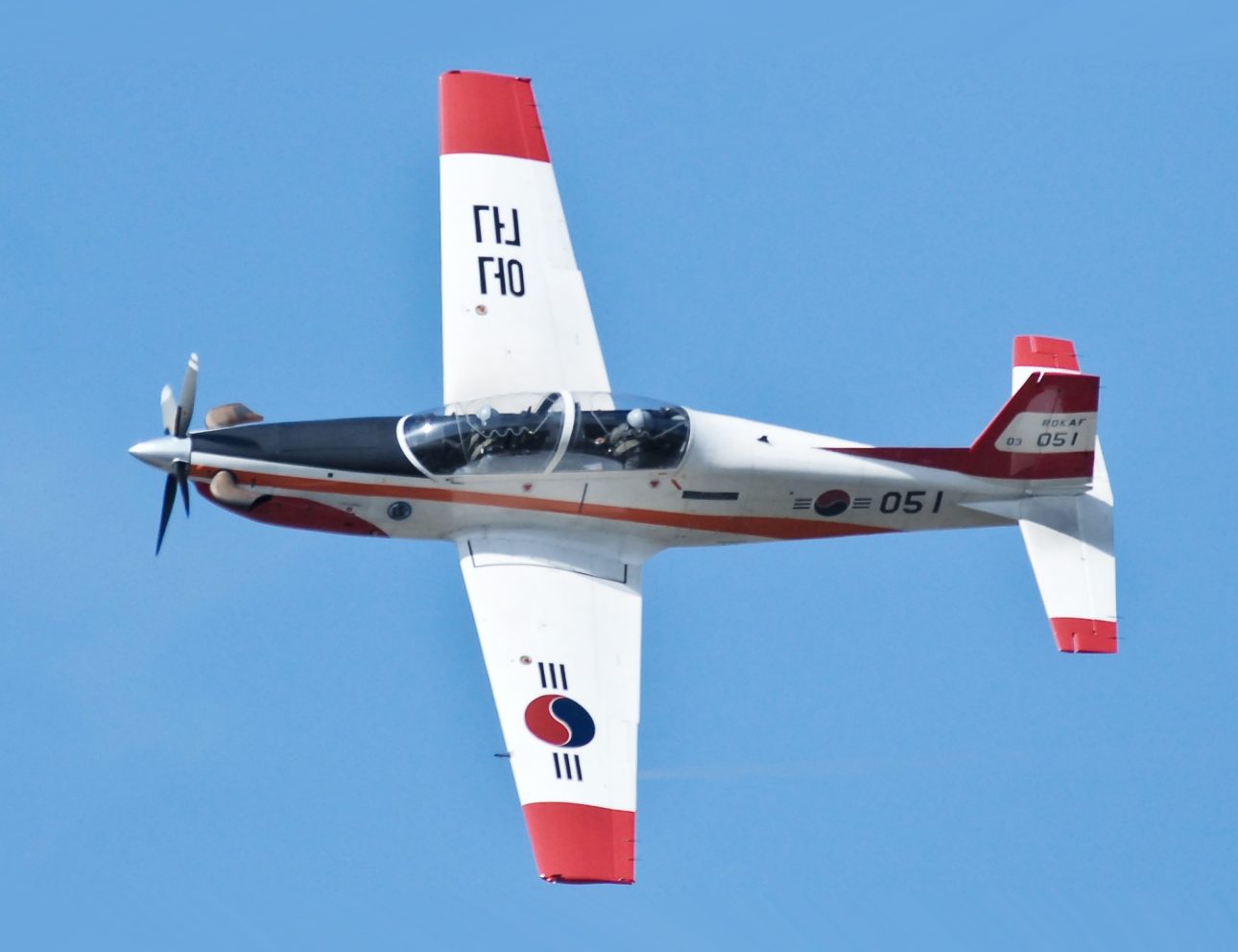 In a tragedy in broad daylight, four pilots were killed in a mid-air collision of two KT-1 trainer jets in South Korea on Saturday afternoon.
The crash happened about 6 km (3.7 miles) south of the KT-1 aircraft's base in the southeastern city of Sacheon at around 1:37 p.m. (0437 GMT), the Air Force said. The unfortunate plane crashed in a largely agricultural area without any civilian casualties about 440 km southeast of the capital Seoul.
"Despite their emergency evacuation attempts … all two student pilots and two flight instructors aboard both aircraft died," the Air Force said in a statement.
A team has been assembled to determine the cause of the crash and damage to a residential area, the Air Force added. Awaiting the report, photos released by South Korea's Yonhap news agency showed smoke billowing from a mountain and a car shattered by fragments from the plane as it was parked outside a farm.
Jointly built by Korean Aerospace Industries (KAI) and the Defense Development Agency (ADD), the KT-1 is a single-engine basic trainer or light attack aircraft that features a glass cockpit with seats in tandem for two crew members (student pilot and instructor).
The victims of Saturday's horror were two student pilots and two instructors from the Republic of Korea Air Force. No less than 130 soldiers, 95 policemen and 60 firefighters as well as three helicopters took part in the rescue operations, Reuters reported, citing the Yonhap news agency.
According to reports, this is not the first that a KT-1 jet has been involved in a major accident. The KT-1 crashed in the Aegean Sea last year on April 9. However, the pilots managed to escape from the crashed aircraft and were picked up by the Turkish Air Force.
April's second crash happened on April 1, 2022 after a pair of KT-1s crashed over a mountain northeast of Sacheon.
10 Key Facts About KT-1 Trainer Jets
The trainer jet, although introduced in 2000, made its maiden flight in November
It is the first native aircraft developed to meet Korean Air Force requirements
Approximately 92 KT-1 aircraft are currently operational worldwide
It is available in five variants: KTX-1 Yeo-Myung, KA-1, KT-1B, KT-1C and KT-1T
About six aircraft have been built to date
It can climb at a speed of 1,067 m/min
The plane's maximum and cruising speeds are 648 km/h and 500 km/h respectively.
The plane can hover in the air for up to five hours
It was made using an interactive 3D computer-aided application
In 2010, South Korea reached an agreement to supply 60 KT-1s to the Indian Air Force for training
Reason for mid-air collisions?
According to the United States Federal Aviation Administration (FAA), a near mid-air collision is defined as an incident in which two aircraft are within 500 feet of each other or a pilot or crew member crew felt like a danger.
Most of the time, the aircraft involved in mid-air collisions are small personal aircraft or military flights, or larger civilian aircraft as the air traffic control commission strictly monitors them.
According to data from the Air Safety Foundation (ASF), 45% of mid-air collisions occur while aircraft are in a taxi pattern, with two-thirds of all collisions occurring when the aircraft is on final approach or above the track. This means that more than 80% of all mid-air collisions occur when one plane tries to overtake another.
The FAA also said that while flying, it's easy for a pilot to develop empty-field myopia – where the lack of surrounding objects to focus on leads the eyes to focus on nothing, even if it enters. in the field of view.
Another common issue for pilots is tunnel vision, where objects in peripheral vision are ignored. Additionally, environmental effects such as sun glare or flying over a densely populated area with many buildings can camouflage a nearby aircraft until a crash is unavoidable.
Experts also say that, in most cases, at least one pilot could have seen the plane approaching in time to avoid a mid-air collision. However, it should be remembered that no pilot or aircraft is immune, and with aircraft zooming at high speeds, it can be difficult for pilots to react in time to avoid an accident.
According to Jacob Philip, an aviation analyst based in Doha, Qatar, this is not the first time that a KT-1 jet has been involved in a major accident. Citing the Aviation Safety Network wiki database, he told EurAsian Times that there have been six accidents involving the trainer aircraft (KAI KT-1) between 2003 and 2022 worldwide. Of these, two were mid-air collisions, two during landing and the other two during take-off.
To avoid this kind of accident during training, Philip said: "The common thing here is the flaps, which are the moving parts on the wings and tail of the planes that make all the movements of the plane possible in flight. .
And any late or faulty movement of the flaps can lead to accidents. Thus, military personnel around the world who use this aircraft to train their young men should better watch the flaps and the mechanism that controls them more closely.
How passenger flights avoid mid-air collisions
The Traffic Collision Avoidance System (TCAS) has become mandatory in the United States and Europe. No passenger aircraft can operate without TCAS in the United States and Europe.
The International Civil Aviation Organization has required that all passenger aircraft carrying 10 or more passengers be equipped with TCAS.
TCAS is a radio system that alerts pilots when two aircraft are approaching, then the voice recorder in the cockpit says, "Traffic, Traffic." It also indicates the direction of the altitude and the speed of the aircraft. But it cannot tell the pilot to descend or climb the plane to avoid the collision. It helps pilots avoid a dangerous situation if the flight speed is under control.
According to a safety study conducted by the BEA on mid-air collisions that occurred in France between 1989 and 1999, all the collisions occurred during the day, in good weather conditions, most often at low altitude, and in areas with high traffic.
Most took place in uncontrolled airspace or at uncontrolled airfields. And finally, the use of the radio was not optimal. However, it is too early to conclude on the reason for Sacheon's accident, as the report has not yet been released by South Korean authorities.