Asia-Pacific risks losing its position as the leading civil aviation market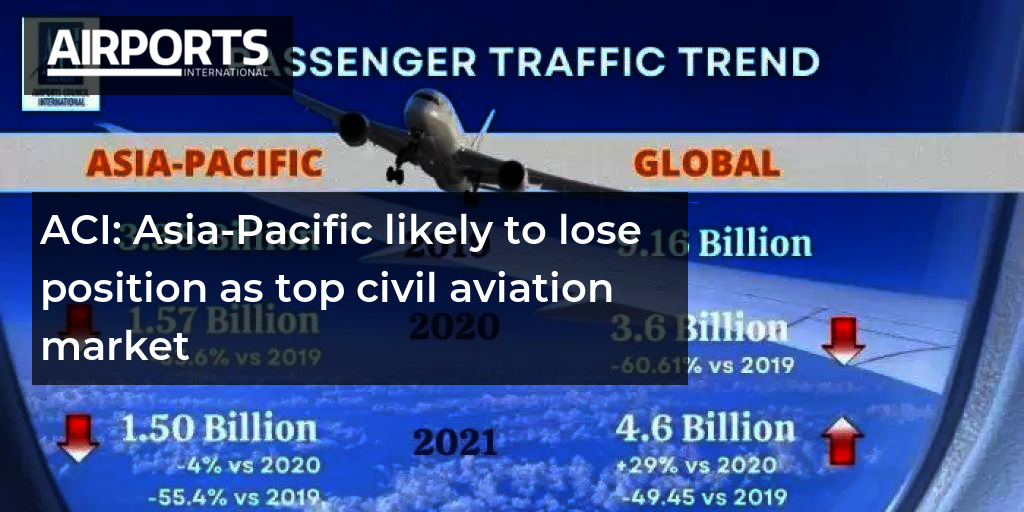 China's tougher border measures and Japan's cautious approach to easing restrictions on inbound travel could displace Asia-Pacific as the world's largest air passenger market this year, reports Airports Council International (ACI).
The region – which consistently topped the charts before the pandemic – is expected to finish second behind Europe in passenger share, and on par with North America.
ACI's latest forecast for Asia-Pacific indicates that by the end of 2022, passenger traffic will only recover by around 55% from pre-pandemic levels. This contrasts sharply with other regions where the recovery is expected to be significantly higher, between 70 and 80%.
According to the trade body, in 2019, 3.38 billion passengers traveled by air in the region, representing 37% of the global volume of 9.16 billion.
The following year, the region saw just 1.57 billion travellers, an unprecedented 53% reduction in traffic due to pandemic-induced restrictions across the globe.
Stefano Baronci, Managing Director of ACI Asia-Pacific, said: "Traffic in the region cannot fully recover to 2019 levels unless all countries keep their borders open to facilitate freedom of movement. China and Japan – one of the biggest contributors to overall traffic in the region – have been slow to lift travel and COVID restrictions.
"We urge states to take a measured approach to facilitate recovery in a more sustainable way and without causing a significant impact on their health system. Accelerating the recovery will require support from across industry and government, especially given an increasingly challenging macroeconomic scenario.
ACI Asia-Pacific has written a letter, co-signed by ACI World and the World Travel & Tourism Council (WTTC), urging the Prime Minister of Japan to remove all travel restrictions.
"Positive signs are emerging from Japan where the government is considering lifting daily arrival caps to boost tourism to revive its economy, and this will further benefit the industry. We hope to see positive results in the very near future" , added Baronci.