NASA's aeronautical budget increases by 4.5% and funds future aeronautical research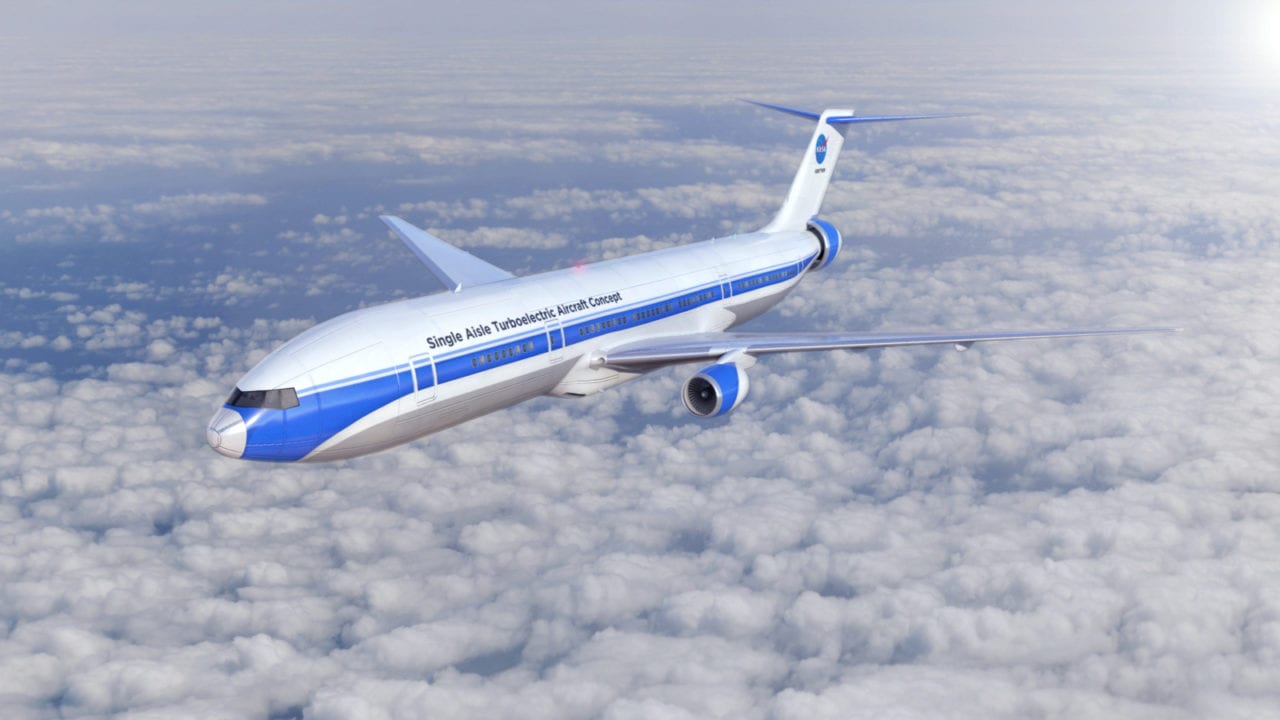 NASA could see a 12% increase in its budget in line with the White House's request for fiscal year 2021, primarily to entice humans to return to the Moon by 2024 – but the agency's aeronautics arm would receive also a 4.5% increase in its funding. .
The Aeronautical Research Mission Directorate (ARMD) is expected to receive $819 million in fiscal year 2021 as the White House increases support for research on aircraft electrification, unmanned traffic integration, and safe implementation of autonomy systems – efforts that will have a significant impact on the future of commercial and military aviation, including supersonic commercial flight, electric or hybrid-electric airliners and the emerging field of urban air mobility.
"Today we are reinventing aviation for the next 50 years, where planes look different and planes are powered differently," NASA Administrator Jim Bridenstine said in the budget proposal. "The world of aviation is about to change forever, and the men and women of NASA are leading those changes. Budget 2021 fully supports aeronautical research that enables breakthroughs like our experimental aircraft. all-electric X-57 which is expected to fly later this year.
The X-57 'Maxwell' program, NASA's first all-electric aircraft, is set to take flight this year, generating useful data on the integration of electrical systems in aircraft, the safe storage of lithium-ion batteries and the distributed electric propulsion – all of which will prove helpful to the Federal Aviation Administration's efforts to certify UAM aircraft.
Part of the increased ARMD budget proposed by the White House will fund the flight demonstration of the electrified powertrain, a NASA representative said. Avionics, a project "working with U.S. industry and academia to identify and test technologies that will enable aircraft powered by megawatt-class power systems," according to the agency's website. The EPFD aims to enable the future use of electric or hybrid airliners for short-range and regional markets.
"And the budget supports an aerospace project that I believe has one of the greatest potentials to change all of our lives: urban air mobility," Bridenstine said. "In the near future, semi-autonomous and fully autonomous vehicles will provide many new services and transport packages and people in and around cities large and small. Much of the urban air mobility world is made up of small drones that will transform the commercial industry for delivery, emergency response, agriculture and more.
As part of the Urban Air Mobility Grand Challenge program, NASA intends to work with UAM aircraft developers and airspace integration partners to define and pilot a series of scenarios that will help identify requirements for the commercial readiness of UAM technology and to collect data that the FAA will use in regulatory and certification efforts.
The first Grand Challenge event, a "developmental test", is scheduled for the second half of 2020. As part of the project, NASA also intends to create "ecosystem-wide task forces" to get industry feedback, the first meeting of which is scheduled. from March 10 to 12. NASA would not comment on the budget allocation for the Grand Challenge UAM or other specific efforts under the Advanced Air Vehicles Program (AAVP).
Pentagon and White House officials have expressed interest in future acquisition of electric aircraft, particularly those capable of vertical takeoff and landing, primarily for logistics support applications, with costs per flight hour and life cycle cheaper than helicopters. But like Brig. General Walter Rugen, leader of the U.S. Army's Future Vertical Lift cross-functional team, recently pointed out that batteries and other aircraft electrification technologies are not yet ready for military use – an area where NASA research might be helpful.
The Air Force also launched "Agility Prime" in the fall, an Air Force Research Laboratory effort requested by Dr. Roper to leverage massive commercial investments in electric and hybrid VTOL aircraft. Roper and other Pentagon officials have since mentioned hosting a competition, or fly-off, to measure progress and provide data to the FAA for commercial certification.
Funded by Congress to the tune of $25 million in fiscal year 2020, the program does not appear in the Air Force budget request. The Air Force and White House did not respond to requests for comment on the future of the program.