The aviation industry will suffer losses of 150-170 billion rupees this financial year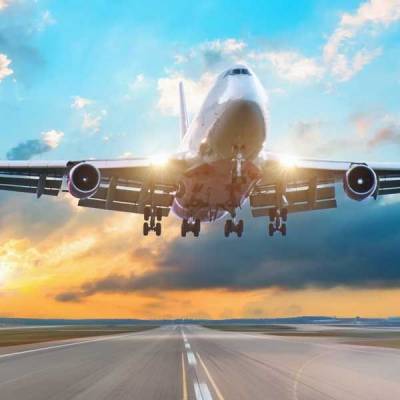 Sep 09, 2022 C.W. Team
India's domestic airline industry's net loss is expected to be between 150 billion and 170 billion rupees this financial year, according to a report by ratings agency ICRA. This expected loss is a result of the high price of Aviation Turbine Fuel (ATF) and a weak Rupee.
In India, ATF accounts for about 45% of an airline's operating costs. In addition, 35-50% of an airline's operating expenses are tied to the US dollar. Therefore, a weak rupee has a significant impact.
Last year's losses for the industry amounted to about 230 billion rupees.
The debts of the industry as of March 31, 2023 are estimated at around 1 trillion rupees. These include rental debts. In the June quarter, IndiGo and SpiceJet recorded losses of Rs 10.64 billion and Rs 7.89 billion respectively, mainly due to weak rupiah and more expensive ATF.
ICRA said domestic passenger traffic recorded healthy growth of 57.7% year-on-year to 84.2 million in FY22.
In the first quarter of FY23, domestic passenger traffic increased 2.04 times to 32.5 million year-on-year. It has fallen below the pre-Covid level (Q1 FY20) by around 7%.
With the return to normal, domestic passenger traffic is expected to grow 52-54% year-over-year in FY23. Domestic traffic is expected to reach pre-Covid levels by FY24.
While the Civil Aviation Ministry removed fare restrictions effective Aug. 31, a sharp rise in airfares will be deterred by intense competition and airlines' efforts to maintain and/or expand market share, it said. said the agency.
See also:
Jyotiraditya Scindia aims to make India an international aviation hub
Goa online to get new airport