The fastest growing aviation industry offers vast employment opportunities: MRS-PTU, Vice-Chancellor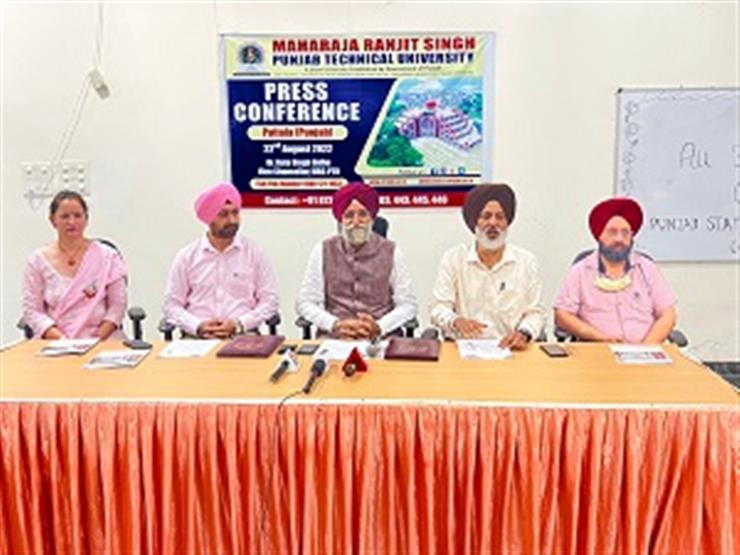 PATIALA: The aviation industry is the fastest growing industry in the world as well as in India. The number of employment opportunities in the field of civil aviation has increased several times over the past two years.
Punjab State Aeronautical Engineering College (PSAEC) Patiala offers a golden opportunity to secure jobs in the aviation industry.
This was stated by Maharaja Ranjit Singh Punjab Technical University (MRS-PTU), Vice Chancellor, Prof. Buta Singh Sidhu during a press conference at PSAEC in Patiala on Monday.
"The demand will also increase in the coming years. The PSAEC has given a boost to the civil aviation industry in the state," he added.
He pointed out that the scope of aeronautical and aerospace engineering in India is growing at a rapid pace as the aviation sector grows by 200%. India is the third largest civil aviation market in the world, having the potential to be in the top spot.
The demand for aeronautical and aerospace engineers is increasing day by day. Lots of job options are available in government and private sectors in India.
Prof Sidhu said the work of aeronautical engineering is a combination of studying, designing, building, manufacturing and testing the aircraft and the entire flying vehicle in the Earth's atmosphere. An aerospace engineer designs, develops, researches, tests and maintains the performance of rockets, military and civilian aircraft, missiles, weapon systems, satellites, etc.
Dr Sidhu said significant job opportunities are available in the Air Force, airlines, corporate research companies, helicopter companies, Ministry of Defence, aviation, NASA, flying clubs, aeronautical laboratories, aircraft manufacturers, government owned air services and many more.
It can be mentioned here that PSAEC, a leading institute in the country, is a constituent college of MRS-PTU.
PSAEC offers B.Tech (Aeronautical Engineering), B. Tech. (Aerospace Engineering), Bachelor of Management Studies (Airlines, Tourism and Hospitality) and BBA (Aviation Management).
Professor Sidhu pointed out that along with flight crews, technical ground staff play an equally important role in achieving the ultimate airworthiness of aircraft. He said that this college adjacent to Patiala Aviation Club has provided students with sufficient practical knowledge and flight experience.
While emphasizing the need to create excellence in academic research and skills development, he said that due to safety requirements in aviation, we must have a high level of personal integrity, commitment to precision and adherence to standards in aeronautical engineering.
Later, journalists also visited the Aviation Club and the Aerodrome to see the practical work.
On this occasion, Director, PSAEC, Dr Balraj Singh Sidhu, Director, Punjab Institute of Technology (PIT), Rajpura, Dr Gurpreet Singh, MRS-PTU Dean Academic Affairs), Dr Kawaljit Singh Sandhu, Prof. (Dr.) Anju Joshi, Dr. Rajesh Gupta, Director of Public Relations, Harjinder Singh Sidhu and Director of Training and Placement Harjot Singh Sidhu were also present.