Travel demand must be robust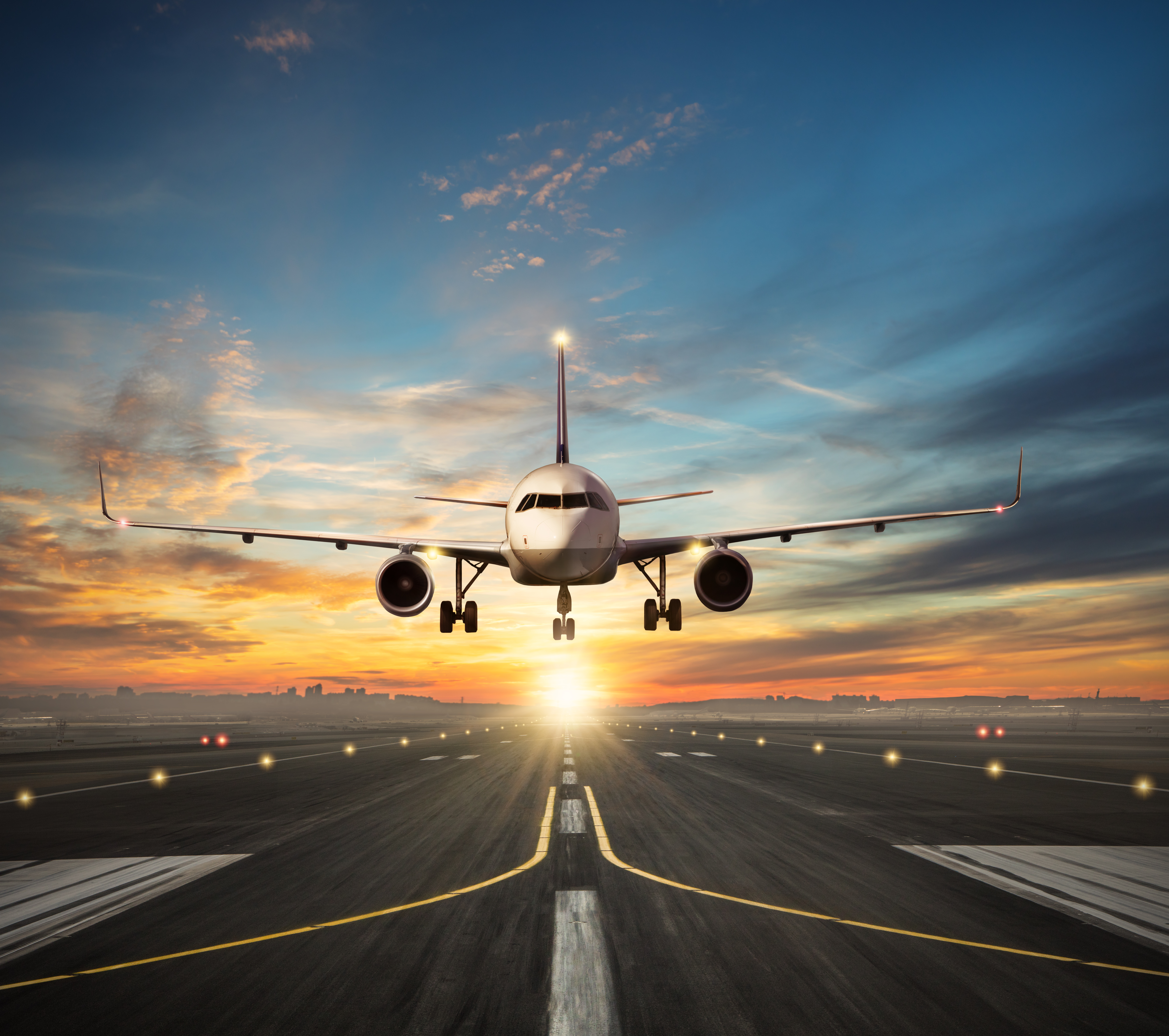 The civil aviation industry in India has become one of the fastest growing industries in the country and is undoubtedly one of the fastest growing in the world. This can be said in terms of domestic traffic; India's civil aviation industry has grown to become the third largest in the world. It is predicted that by 2024, India's domestic aviation market will rank third in the world, contributing $30 billion per year to Gross Domestic Product (GDP). Even though the effects of the Covid-19 pandemic have been detrimental to human beings as well as to the global aviation sector, India has shown no sign of giving up on its ambition to become a leader in all fields. , including aviation, over the next ten years. . The aviation industry is making the necessary leap of development thanks to its tenacity and the constant measures taken by the government to support and transform it.
The aviation industry has seen demand due to a growing share of middle-class households having the accessibility and affordability of air travel, strong competition among low-cost and efficient carriers, the infrastructure development and a favorable government environment for its growth. To underscore the growth and demand for commercial air travel through the numbers, it is observed that passengers who traveled to or from or within India increased from 79 million in 2010 to 158 million in 2017 i.e. more than double the previous number. By 2037, it should reach 520 Mn. Passenger traffic growth thus increased by 11 per cent. To meet growing demand, by 2038 the country's aircraft fleet is expected to quadruple to about 2,500 aircraft. The government has also pledged to build 100 more airports by 2024 under the Ude Desh ka Aam Nagrik (UDAN) scheme. The number of the air fleet should also increase from 600 to 1200.
India also has a strong potential to become a global drone hub by 2030. For the same reason, Narendra Modi, Prime Minister of India, authorized the Production Linked Incentive Scheme (PLI) for drones and drone components from August 2021. Under Atmanirbhar Bharat Abhiyan, the plan aims to create a competitive and self-sufficient drone manufacturing market in the country. According to the most recent PLI for automotive and drone industries, INR 120 Cr has been sanctioned for the drone market to spur the supernormal growth of this emerging industry. One of the digital projects that the Directorate General of Civil Aviation (DGAC) has undertaken to monitor and promote the growth of the drone industry is called DigiSky. The DigiSky website speeds up the registration of drones and their operators while certifying their flight path and offering post-flight analysis.
*cargo traffic is expected to cross 11.4 MT by 2032 at Indian airports
India's civil aviation, maintenance, repair and operations (MRO) market is currently worth around $900 million. Post-pandemic, a planned expansion of India's commercial and commercial fleet is seen as a key factor influencing the demand for MRO services in the country. As a result, it is expected to grow at a compound annual growth rate (CAGR) of around 14-15% to reach $4.33 billion by 2025.
India's MRO facilities are expected to increase in size to accommodate the growing number of airports and aircraft in the country. MRO is the umbrella term that refers to all aspects of aircraft maintenance and restoration. In addition to planning to meet these demands, the current government wants to make India a hub for aviation maintenance, repair and overhaul. Since the tools used by MRO services in India are no longer subject to customs duties, larger and foreign fleets can be serviced faster. Tirupati Airport was recognized by the Ministry of Civil Aviation (MoCA) for its development as a national hub for Aircraft MRO in April 2022. The MRO facility is to be provided on a design basis, construction, operation, maintenance and transfer.
Foreign direct investment (FDI) in the aviation sector is crucial as it contributes to increasing the number of operational airports and aircraft, in manufacturing and operations, as well as in research and development (R&D ) for the improvement and growth of the aviation sector. In scheduled air transport, regional air transport and domestic scheduled passenger airlines, the government has allowed 100 percent FDI under the automatic route. However, government authorization would be required for FDI above 49%. Over the next four years, investments totaling $4.99 billion are planned in the aviation sector in India. By 2026, the Indian government intends to spend $1.83 billion to develop airport infrastructure and air navigation services.
The aviation sector in India has passed some important milestones in terms of development, better connectivity with remote areas, sustainability and reduction of carbon footprint. Cochin International Airport was the world's first "green airport" with a low carbon footprint, which inspired the world to move towards sustainability. India has also operationalized around eight new airports namely Shirdi and Sindhudurg in Maharashtra, Durgapur in West Bengal, Pakyong in Sikkim, Kannur in Kerala, Orvakal in Andhra Pradesh, Kalaburagi in Karnataka and Kushinagar in India. Uttar Pradesh from November 2021. Connectivity between East India and the rest of India has also been increased with airlines dropping direct flights, for example from Guwahati (Assam) to Pune (Maharashtra ).
Government initiatives in the aviation sector
The UDAN program is the government's multi-faceted approach to making air travel affordable and accessible while increasing employment opportunities and improving connectivity between urban centers and underdeveloped regions of the country (this is i.e. the Himalayan and northeastern regions in the hills). This will ensure accessibility during medical emergencies and search and rescue operations. In addition, under the UDAN scheme, the government wants to introduce more low-cost carriers into the market and cap air fares to be subsidized in uncompetitive areas.
The International Air Connectivity Scheme (IACS), announced by the Ministry of Civil Aviation, aims to improve air connectivity between selected states in India and a few international locations to boost socio-economic development. For example, the state governments of Assam and Manipur have identified roads to connect Guwahati and Imphal to international locations like Bangkok, Dhaka, Yangon and others.
Seven airports have collaborative projects with the Airports Authority of India (AAI), where those in Ahmedabad, Jaipur, Lucknow, Guwahati, Thiruvananthapuram and Mangaluru received awards for operation, management and development under a public-private partnership (PPP) for 50 years. . 25 AAI airports have been designated for asset monetization between 2022 and 2025 as a result of the National Monetization Pipeline (NMP).
Several foreign aviation companies have invested in the subcontinent's aviation market owing to the rapid economic transformation of the Indian aviation industry. AAI works with companies like Airbus (France), Boeing (USA), Etihad Airways (UAE) and Fairfa (UK), to name a few.
Investment Opportunities in the Aviation Sector in India
As the demand for MRO facilities in India increases, so will airports and aircrafts. Indian carriers are expected to increase their fleet size to 1,100 aircraft by 2027. This broadens the scope for investment and growth in the industry.
The Greenfield airports of the PPP model are reduced from seven to nine, including Mumbai and Goa. This brings $3 billion worth of investment opportunities to the sector
Indian airports emulate the Special Economic Zone (SEZ) aerotropolis model to increase revenue (involves the development of an airport city with accessibility to air transport surrounded by centers of education, healthcare, hospitality and entertainment). The model focuses on sales of goods and services, advertising, car parking, and security tools and services
Over the next five years, AAI has engaged in development projects worth approximately $3 billion for the construction of new terminals, the extension and modification of terminals, the strengthening of runways and aprons, air navigation services, control towers, technical buildings, etc.
Despite the Covid-19 pandemic, India's aviation sector has found its way back. The government supports this industry and is ready to take all necessary steps to make India a world leader in aviation related needs. It could be said that we are laying the foundations for a future in which the average Indian citizen will have access and ease of flying, thanks to the restoration of airports, the doubling of the national fleet of aircraft and a move towards a partnership model public-private. . The amount of foreign investment, such as Airbus (France), Rolls Royce (UK) and GE Aviation (USA), is a sign that the world is aware of the changes taking place in the Indian aviation industry.
This was written by Bhakti Jain and Ishita Dhar.